ID: 671
"Kwant Studio" - ул. Серповая, 4-В
"Kwant Studio" - вул. Серпова, 4-В
"Kwant Studio" - Serpova St, 4V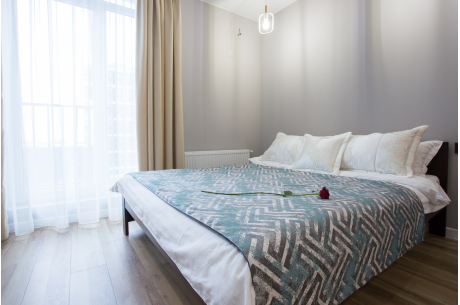 "Kwant Studio" - вул. Серпова, 4-В "Kwant Studio" - Serpova St, 4V "/>
For reservation call us
Information
Rooms - 1
Beds - 4
Floor - 8
Prices
550

UAH/d

5-20 days
600

UAH/d

1-4 days
500

UAH/d

более 21 суток
7500

$

long term
500

UAH

Deposit

83.46

UAH/d

Tourist fee
(per person)
Order
TV
Internet
Washing Machine
Microwave
Hairdryer
Electric Kettle
Refrigerator
Description
Квартира в Скандинавском стиле в новом доме, расположена в самом центре Харькова! Новый евроремонт закончен в начале 2022 года, квартира выполнена в Европейском сдержанном стиле, использованы качественные материалы, новый теплый дом, охраняемая территория комплекса!
Квартира в Скандинавському стилі в новому будинку, розташована у самому центрі Харкова! Новий євроремонт закінчено на початку 2022 року, квартира виконана в Європейському стриманому стилі, використані якісні матеріали, новий теплий будинок, територія комплексу охороняється!
Scandinavian-style apartment in a new house, located in the heart of Kharkov! The new renovation was completed in early 2022, the apartment is made in a European restrained style, quality materials are used, a new warm house, the protected area of ​​the complex!
Prices
600

UAH/d

1-4 days
550

UAH/d

4-20 days
500

UAH/d

более 21 суток